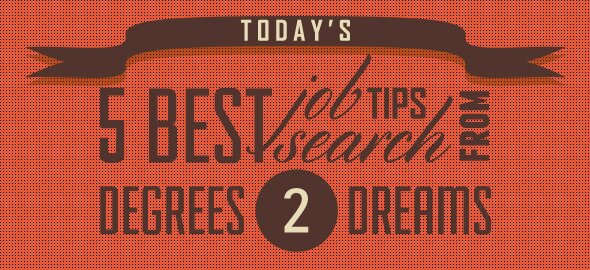 You might be job-interview-phobic, but that doesn't mean you should let 'em see you sweat! Here are 5 Ways To Look Confident in an Interview (Even When You're Freaking Out)

Afraid of appearing clueless at work? Don't be. Or so say the experts! Check out The Career Fears You Must Get Over: Advice From 7 Executives for more tips. (You'll breath easier!) 
Social media can easily overwhelm… if you let it. Find out How To Rock Social Media in 30 Minutes a Day and keep your head above the water (like a boss).
If your last internship ended up being nothing but a how-to for your boss' coffee machine, don't let it own your perspective on the experience. Here are 10 Steps To Handling a Negative Experience so you can ensure your next internship doesn't let you down.
Your Me-Site goes a long way to representing yourself online. Don't know how to start? Follow D2D's very own Me-Site blog series to make sure you pick the right platform for you. Here's the latest post: Top 5 Me-Site Makers, Part 2: About.me!