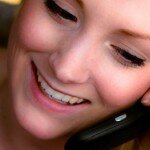 If you called the CEO of the company you're dying to work for, would she know your name, take your call, and be excited to hear from you?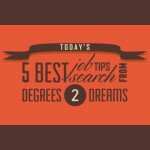 You might be job-interview-phobic, but that doesn't mean you should let 'em see you sweat! Here are 5 Ways To Look Confident in an Interview (Even When You're Freaking Out)

Afraid of appearing clueless at work? Don't be. Or so say the experts! Check out The Career Fears You Must Get Over: Advice From 7 Executives for more tips. (You'll breath easier!)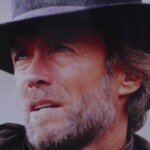 Having trouble getting that first job?
Doesn't it feel sometimes like Clint Eastwood is staring you down with his piercing eyes, asking, "So, kid, what'll it be? Get off your ass and get a job!" Stressful, right?
Lucky for you Clint is not standing in your living room, grilling you on your future. It's most likely your parents or friends who are playing that role.
So how do you get the Clint Eastwoods of the world off your back and land that career-launching first job?
Cleaning up and ramping up your social media presence may be just the trick.
5 STEPS TO A HEALTHY "DIGITAL FOOTPRINT"
What would happen if a hiring manager gets your resume and says, "I think I'm going to Google [YOUR name], and see what comes up"?
Are you confident that the results would please or even impress that hiring manager?
Or would you be instantly rejected? Seventy percent of hiring managers have rejected job candidates based on what they found on social media
So you're on the job hunt but you don't have a blog. I know, I know, your resume should speak for itself, there are millions of blogs out there already, and you shouldn't have to adapt to some new fad just to prove the skills it's clear you have, right?