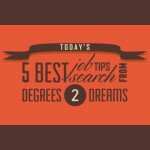 You might be job-interview-phobic, but that doesn't mean you should let 'em see you sweat! Here are 5 Ways To Look Confident in an Interview (Even When You're Freaking Out)

Afraid of appearing clueless at work? Don't be. Or so say the experts! Check out The Career Fears You Must Get Over: Advice From 7 Executives for more tips. (You'll breath easier!)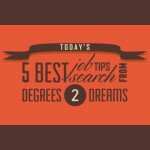 As a job seeker, there's one thing you can be sure of: your employer will look into you. So why not return the favor? Find out how to Check Up On a Company's Web Reputation to ensure there are no surprises in store for you!

The powers-that-be say that a student should have three internships under their belt before graduation. Skeptical? Find out Why Internships Are Worth It, infographic style.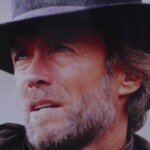 Having trouble getting that first job?
Doesn't it feel sometimes like Clint Eastwood is staring you down with his piercing eyes, asking, "So, kid, what'll it be? Get off your ass and get a job!" Stressful, right?
Lucky for you Clint is not standing in your living room, grilling you on your future. It's most likely your parents or friends who are playing that role.
So how do you get the Clint Eastwoods of the world off your back and land that career-launching first job?
Cleaning up and ramping up your social media presence may be just the trick.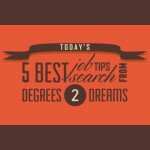 SocialFix: Social Media Mishaps That Can Keep You Unemployed
Social Media is an extremely valuable job search tool, but when used irresponsibly, watch out! A fact FDNY employee Timothy Dluhos became aware of after his twitter account was discovered to be overflowing with racist content. It did not end well. In fact, it ended in tears when Dluhos was confronted and all he could do was weep and say "My life is ruined".
… Yikes!
Read More »