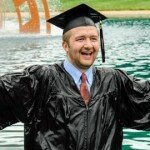 Social media can power your search for the career-launching job in your dream field. Watch "Why Use Social Media to Land Your Career-Launching Job" slideshow to learn how.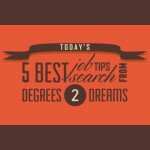 There's nothing worse than being pegged as a newb. If you're a little wet behind the ears in this blog-eat-blog world, watch out for these 7 Practices That Make You Look Like a Rookie Blogger.
LinkedIn's Visual Portfolio feature has been out there since May, but if you're like me, you just got your hands on this juicy addition. You don't have to be in a creative field to include some eye candy on your profile- just make sure to check out How To Showcase Your Portfolio Using LinkedIn's "Professional Portfolio" Feature to make sure you're on the right track.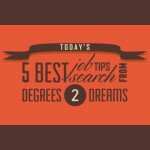 Looking to transform your resume into an infographic wonder? Turn Your LinkedIn Into A Sweet Infographic With Visualize.me! Paired with your ATS resume, you can't go wrong.
Creativity is finally getting some well-deserved appreciation in the work place but now that it's worming its into almost every career, you might find yourself struggling. Check out 7 Ways To Boost Your Creativity and set that imagination loose.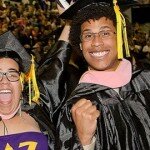 What is the single most important thing a college grad can do to land a career-launching job? Start a professional blog about a niche in your field that will demonstrate your skill set and industry knowledge and cause you to interview the key players in that field thus building a powerful professional network.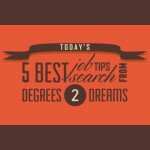 You might be job-interview-phobic, but that doesn't mean you should let 'em see you sweat! Here are 5 Ways To Look Confident in an Interview (Even When You're Freaking Out)

Afraid of appearing clueless at work? Don't be. Or so say the experts! Check out The Career Fears You Must Get Over: Advice From 7 Executives for more tips. (You'll breath easier!)