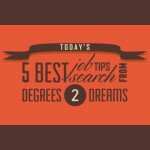 There's nothing worse than being pegged as a newb. If you're a little wet behind the ears in this blog-eat-blog world, watch out for these 7 Practices That Make You Look Like a Rookie Blogger.
LinkedIn's Visual Portfolio feature has been out there since May, but if you're like me, you just got your hands on this juicy addition. You don't have to be in a creative field to include some eye candy on your profile- just make sure to check out How To Showcase Your Portfolio Using LinkedIn's "Professional Portfolio" Feature to make sure you're on the right track.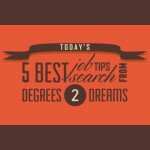 Calling all college students- you undoubtedly have enough on your plate without having to worry about how your college experiences affect the probability of you getting a job. But… it's true. So give these 12 College Experiences Your Resume Needs a shot. (It's as simple as joining a club)!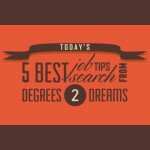 You might be job-interview-phobic, but that doesn't mean you should let 'em see you sweat! Here are 5 Ways To Look Confident in an Interview (Even When You're Freaking Out)

Afraid of appearing clueless at work? Don't be. Or so say the experts! Check out The Career Fears You Must Get Over: Advice From 7 Executives for more tips. (You'll breath easier!)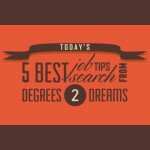 As a job seeker, there's one thing you can be sure of: your employer will look into you. So why not return the favor? Find out how to Check Up On a Company's Web Reputation to ensure there are no surprises in store for you!

The powers-that-be say that a student should have three internships under their belt before graduation. Skeptical? Find out Why Internships Are Worth It, infographic style.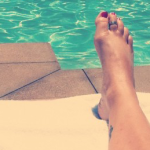 SocialFix: No Internship? No Worries!
With classes drawing to a close, most students are coming up on The Calm Before The Storm. The storm, of course, being finals. This misleading lull in the busy life of a student is when our minds wander to those glorious summer days ahead, when all we'll have on our plates is how long we're going to be sleeping in and when to start working on that tan. Six Flags is slowly luring you in during commercial breaks and the new Iron Man movie? Must. Watch. Now.
But wait.
Read More »