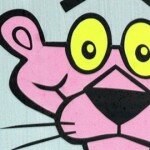 Queue the Pink Panther theme song… "Da Na da Na da na da na da na…" Inspector Jacques Clouseau's next case: Tracking your every online move.
Unfortunately for us, we don't have the bumbling Inspector Clouseau on our case. Instead, our every move is being tracked by a nearly flawless, always relentless, and extremely capable  new inspector in town: online tracking. The increasing tracking capabilities of today's Internet combined with the driving demands of advertisers to learn every possible detail of every internet user have pushed Internet privacy limits to the edge.
5 STEPS TO A HEALTHY "DIGITAL FOOTPRINT"
What would happen if a hiring manager gets your resume and says, "I think I'm going to Google [YOUR name], and see what comes up"?
Are you confident that the results would please or even impress that hiring manager?
Or would you be instantly rejected? Seventy percent of hiring managers have rejected job candidates based on what they found on social media