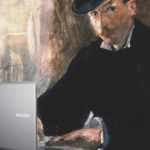 Using a Blog in Your Job Search, Part 3: How to Choose a Professional Blog Topic
So you have decided to write a blog – congrats! Overcoming the "I don't need a blog to get a job" mindset is not necessarily an easy thing to do, so getting over that and deciding to actually set up your blog is an important first step.
This is where you might think that the hard part's over, but that was nowhere close to the hard part. That was the easy part. This next step will be the…well, not THE hard part, but definitely a much harder part. It will be the crux of your whole blog, the reason it exists at all.
Namely, what are you going to blog about?
Read More »
So you're on the job hunt but you don't have a blog. I know, I know, your resume should speak for itself, there are millions of blogs out there already, and you shouldn't have to adapt to some new fad just to prove the skills it's clear you have, right?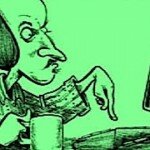 How to Blog Your Way to a Job: 3 Reasons Why Your Blog Is Failing
There is a prevailing notion among college students, graduates, would-be young professionals, and other similarly unemployed folks that to get hired, you need a blog.
Read More »