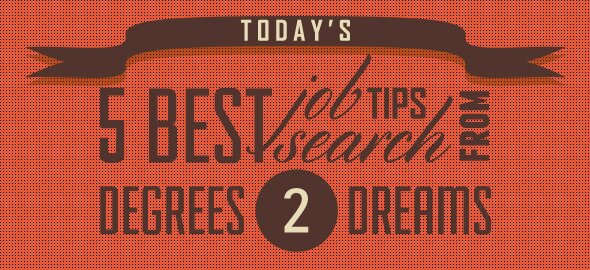 As a job seeker, there's one thing you can be sure of: your employer will look into you. So why not return the favor? Find out how to Check Up On a Company's Web Reputation to ensure there are no surprises in store for you!

The powers-that-be say that a student should have three internships under their belt before graduation. Skeptical? Find out Why Internships Are Worth It, infographic style.
If there's anyone it never hurts to please, it's a hiring manager! Find out How To Impress a Hiring Manager, courtesy of one of Target's executive team leaders, Renee Bilotti.
Creative Resumes aren't for everyone, but they're certainly here to stay. If you don't know where to start here are 4 Rules For Creating a Killer Infographic Resume to make sure you start off on the right foot.
If you're looking to incorporate Instagram or Pinterest into your social media strategy, 1. About time, 2. 8 Data-Based Tips For Optimizing Your Content on Pinterest and Instagram.