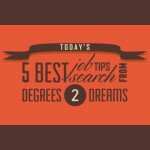 Calling all college students- you undoubtedly have enough on your plate without having to worry about how your college experiences affect the probability of you getting a job. But… it's true. So give these 12 College Experiences Your Resume Needs a shot. (It's as simple as joining a club)!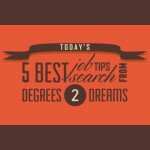 Looking to transform your resume into an infographic wonder? Turn Your LinkedIn Into A Sweet Infographic With Visualize.me! Paired with your ATS resume, you can't go wrong.
Creativity is finally getting some well-deserved appreciation in the work place but now that it's worming its into almost every career, you might find yourself struggling. Check out 7 Ways To Boost Your Creativity and set that imagination loose.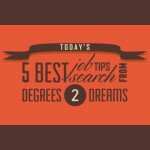 As a job seeker, there's one thing you can be sure of: your employer will look into you. So why not return the favor? Find out how to Check Up On a Company's Web Reputation to ensure there are no surprises in store for you!

The powers-that-be say that a student should have three internships under their belt before graduation. Skeptical? Find out Why Internships Are Worth It, infographic style.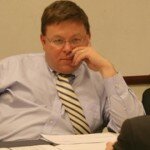 Fortune magazine ranks Target No. 22 on its 2013 list of "World's Most Admired Companies." Renee Bilotti, the executive team leader from Target, RI had a one-on-one session with me and shared some of her advice for college graduates seeking jobs.
1. How long do you usually spend reading a resume? Do you use resume-scanning software?
We don't use any resume-scanning software. Those systems usually spend 30-40 seconds on each resume. At Target, we have several rounds of the preliminary screening process before we decide to conduct a phone interview or one-to-one interview. For me, personally, I only spend 10-15 seconds on a resume. To judge whether a resume is qualified, there are two things that I will look at the first sight: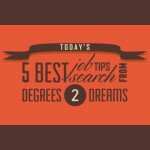 With recruiters taking to Twitter for potential employees, brevity is the new black. Here's Your Guide To Applying For a Job In 150 Characters or Less.
What happens on the internet certainly doesn't stay on the internet so here are 4 Tips To Protect Your Online Privacy and Digital Footprint, courtesy of one of our very own bloggers!