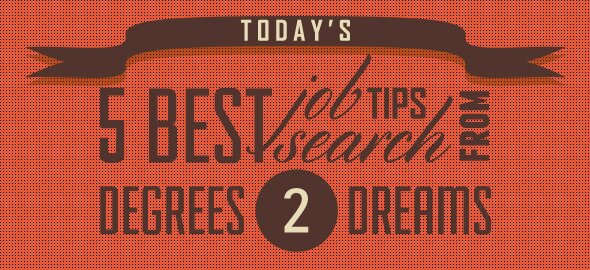 There's nothing worse than being pegged as a newb. If you're a little wet behind the ears in this blog-eat-blog world, watch out for these 7 Practices That Make You Look Like a Rookie Blogger.
LinkedIn's Visual Portfolio feature has been out there since May, but if you're like me, you just got your hands on this juicy addition. You don't have to be in a creative field to include some eye candy on your profile- just make sure to check out How To Showcase Your Portfolio Using LinkedIn's "Professional Portfolio" Feature to make sure you're on the right track.

Summer Interns, you may be getting ready to leave your positions but it's never to late to learn How To Be The Best Intern Ever. These tips are your yellow brick road to employment.
Looking to perfect your resume? It's not an easy task but Blue Sky Resumes intends to help us along in their 5 Days To A Killer Resume series. Step One: What's Your Awesome Sauce?
Blogging can be a thankless endeavor. Without fame, fortune or, say, feedback, it can be a little tough to carry on. Check out 10 Ways To Promote Your Blog Effectively and keep blogging!