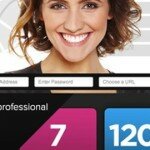 In looking for the best "Me Site" platform, we've already reviewed the virtual look-alikes: Flavors.me and About.me. A third "Me Site" platform, Re.vu, offers a completely different experience and presentation, and is well worth your time to investigate.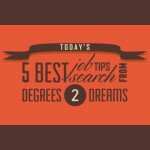 You might be job-interview-phobic, but that doesn't mean you should let 'em see you sweat! Here are 5 Ways To Look Confident in an Interview (Even When You're Freaking Out)

Afraid of appearing clueless at work? Don't be. Or so say the experts! Check out The Career Fears You Must Get Over: Advice From 7 Executives for more tips. (You'll breath easier!)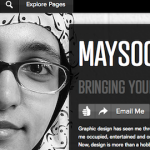 Welcome back! In my last post in this series examining the Top Five "Me-Site" platforms, we looked at Option #1, AKA Flavors.me. Today, we're looking at About.me, and, believe me, they give Flavors a real run for their money.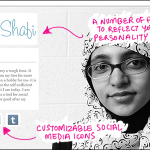 Let's face it. If you don't exist on the internet, you just don't exist. The very first thing you need to do is create a "Me Site" to serve as your digital portfolio, a place where potential employers can find everything they need to know about you. How?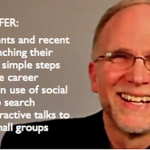 If you are about to graduate college or have recently graduated, you do not need to be un- or under-employed. You CAN launch the career of your dreams, and we can help you do it.