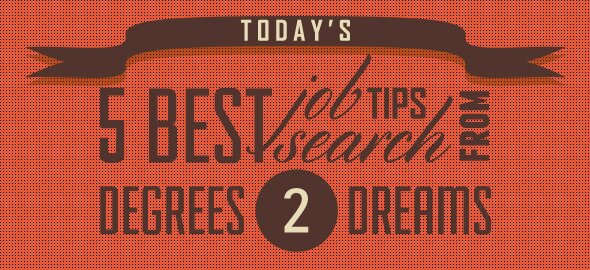 You've got the skills. Now use 'em. Read 3 Ways I Made More Money With My Existing Skills to find out how Leah Manderson takes advantage of hers and how you can do the same.

Check out How To Land A Better Job Without Ever Looking For It and lure in those job opportunities.
And informational interview can lead to the birth of an opportunity, or a bad reputation. Make sure it's the former but avoiding these 6 Mistakes Students Make During Informational Interviews.
A brief lull between blog posts is enough to make the best blogger loose their drive. Check out these tips to help you get back on track: 13 Ways I Get Back Into Blogging after a Vacation.
Are you incredible blog posts hiding behind poorly written titles? Here are 5 Ways To Create a Deliciously Irresistible Blog Post Title to make sure you get the readers you deserve!