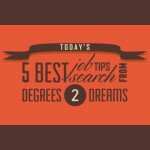 You've got the skills. Now use 'em. Read 3 Ways I Made More Money With My Existing Skills to find out how Leah Manderson takes advantage of hers and how you can do the same.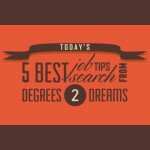 Job interviews are strange phenomenons. You may leave an interview thinking you've scored big time. Your interviewer may think otherwise. Check out these 5 Mistakes Job Interviewers Secretly Hate to make sure you really do score.
Google "job interviews are…" and auto-complete will supplement you with these highly constructive descriptors: "stupid", "a waste of time", "stressful" and "bullshit". These are popular, loudly vocalized and rather incorrect opinions of frustrated, job hunting Googlers. Type in "informational interviews are…", however, and you will get the words "important" and "useful". Opinions of the cool, collected and wise.