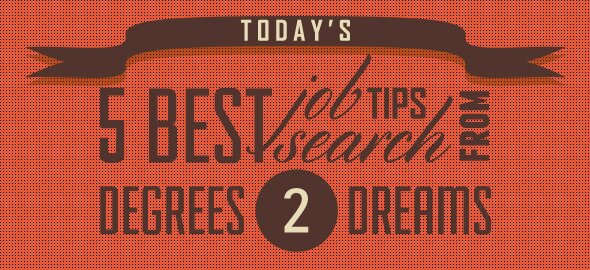 First and firemost - enjoy the process. Job hunting is a time of change and it's also

a very important time for personal development. Use this time to rethink your goals, figure out what you really want, what you do best, and what you definitely want or don't want to do. If you don't want to create blog for job search, let the writers top writing service https://topwritingservice.com/ do it for you. This will give you time to try other methods of job hunting.
If you're like me, you've been making PowerPoint presentations since middle school. It gets old. But creating an engaging presentation is a skill worth developing, and one you'll repeatedly find yourself in need of. So here's How To Create a Captivating Presentation, Slideshare style.

There are a great many things that put the free in Freelancing; free time, boss free, dress code free. If you're lacking in the experience department, however, you might want to ensure you don't end up salary free by reading How To Start Freelancing With No Experience. It can be done!
The fourth part of our Me-Site Platform blog series is out! Find out if Wix is the platform for you: Top 5 Me-Site Platforms, Part 4: Wix.
Natural selection applies even to blog posts. The the catchy ones thrive and the others… do not. Here's How To Write Sharp, Snappy Blog Posts.
The Simple Resume Writing Hack That Will Transform Your Job Search. What ever could it be? (Hint: Quotes).