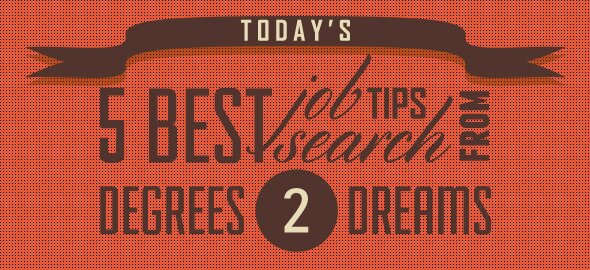 Job interviews are strange phenomenons. You may leave an interview thinking you've scored big time. Your interviewer may think otherwise. Check out these 5 Mistakes Job Interviewers Secretly Hate to make sure you really do score.

Successful people are busy people! If you want a moment of their time, find out

How To Get Successful People to Respond To Your Emails

. An informational interview with the head honcho may be exactly what you need on

your

road to success.

Check out 13 Interview Tips That Will Help You Land The Job You Want. "Way too much job interview advice!" said no job seeker ever.
Is your Bachelors degree letting you down? Or maybe it's just time for a sea change. Read How To Find Work Outside Your Major for skills that transcend career fields.
Preparing yourself for that first job is just as important as prepping for an interview. It never hurts to think ahead! Keep in mind these 5 Mistakes Not To Make At Your First Job. You'll be doing yourself a favor!