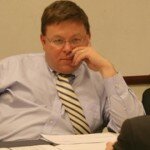 Fortune magazine ranks Target No. 22 on its 2013 list of "World's Most Admired Companies." Renee Bilotti, the executive team leader from Target, RI had a one-on-one session with me and shared some of her advice for college graduates seeking jobs.
1. How long do you usually spend reading a resume? Do you use resume-scanning software?
We don't use any resume-scanning software. Those systems usually spend 30-40 seconds on each resume. At Target, we have several rounds of the preliminary screening process before we decide to conduct a phone interview or one-to-one interview. For me, personally, I only spend 10-15 seconds on a resume. To judge whether a resume is qualified, there are two things that I will look at the first sight: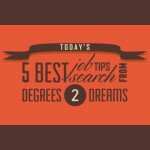 One sure-fire way of getting people to read your blog is to have well designed posts. Here's an article on Individual Blog Post Design to get you started.
Interviews are hard enough without bringing food into the mix. Here are 6 Tips For Handling Lunch or Dinner Interviews when your venue is decided for you.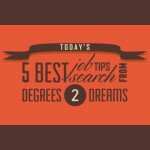 Today's 5 Best Job Search Tips From Degrees2Dreams
Some say that your cover letter is more important than even your resume. Here's Your Guide to Writing an Eye-Catching Cover Letter just in case that's true.
My job as a new service editor for Degrees2Dreams means that I read a lot of blog posts. And the ones I don't read? They're bypassed because they're exhausting to look at. Readability is the #1 key to getting noticed so Check Your Blog's Readability Right Away!
Read More »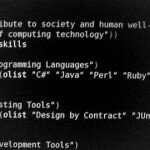 SocialFix: Revamp Your Resume
At the risk of sounding corny, resumes are like snowflakes: no two are alike. And maybe that sentence shows a serious lapse in originality, but you have to admit that it's true. Everyone's professional journey is unique, though there may be shared pitfalls, successes, horrible bosses and clients from hell.
Read More »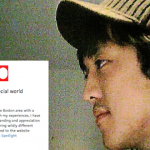 A "Me Site" is a one-page website that performs some of the same tasks as a resume: It introduces you, shows off some of your past accomplishments, and gives the visitor several ways to get in touch with you. But the Me Site is so much more than just another copy of your resume.