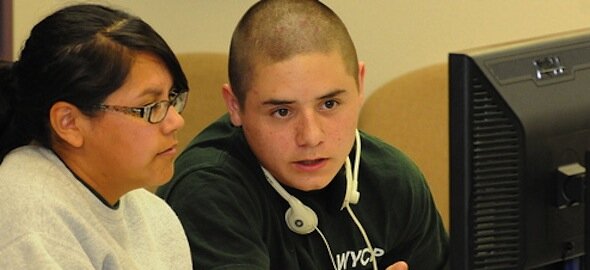 When should college students start preparing to find a job after college?. Early! Like sophomore year! Few do, and the result is often panic and depression when they graduate and have no clue what to do other than go home and hope for the best.Freshman year is for orienting and adjusting yourself to the college lifestyle. Junior and senior years are spent in a whirlwind of work and study as classes get more intense and major-specific, and you start preparing to write theses and present your final work.
Sophomore year, then, becomes the only year that offers a relatively unpressured time for introspection and reflection to hone in on a career path and start the plan for finding a job after college.
Student can also avoid the blues of the so-called "sophomore slump" if they recognize the tremendous opportunity sophomore year provides to begin establishing your presence in your chosen field, or at least exploring different fields before you're too deep in a major you may not like. Too often, recent grads only discover they hate their field after they've gotten their first job. The unattractive alternatives at that point are to quit (doesn't look good on the resume) or stay in a job they hate (doesn't do much for their quality of life or self-esteem).
Here are four key initiatives you can take starting in sophomore year to have a job lined up when you graduate.
1. Start building a strong social media profile & presence:
Social media can be an enormously powerful tool to help find a job after college. In fact, a recent report conducted by Elance, a leading platform for online employment, shows that 40% of students are getting jobs through social media, and projects that number to rise in coming years.
Establishing a professional presence on sites such as LinkedIn, Twitter, and Facebook is thus crucial to ensuring you stand out from the crowds of competitors.
"When two candidates look the same on paper and are both good communicators, the differentiator will be their online influence," says Dan Schwabel, founder of Millenial Branding and the author of Me 2.0.
If you have built up an extensive network of contacts and made a professional mark in social media by the time you start applying for jobs – YOU will be the one who has the competitive edge over otherwise equally qualified candidates who failed to harness the power of social media and put themselves out there.
The key is to just make sure it's a professional digital presence. Use sites such as Socioclean.com to make sure your "digital footprint" is clean. Use those sites social media, and the internet in general to find any and all references to you, either in text, photos or videos. Most reputation clean-up companies offer their basic services for free.
Next, create a "me site" to gather all of your work in one place to make it easier for potential employers to find you. Then start a "passion blog" to showcase your skills and raise your profile in your chosen field. Next, start following the key players in your field on the web and in social media and comment on their blogs and retweets their tweets. Finally, begin a series of informational interviews with those key players so by the time second semester of senior year rolls around, you have an extensive network of important people to help you find that career-launching first job!
Don't wait for senior year to do this. You'll look like a desperate newcomer. Start in sophomore year so you'll have a substantive track record of publishing and a deep set of connections in your field when you start trying to find a job after graduation.
(For a thorough, detailed look at how to go about launching a personal social media campaign geared towards employment, this article and this article are both rich in advice and great places to start.)
2. Visit your career counseling office:
Also, don't wait until senior year to start visiting your career counseling office. Some are terrific, some are terrible, but all have great resources, the most important of which is their list of alums sorted by industry. Find as many as you can in your field and reach out, emphasizing the connection you share through the college.
Sophomore year is the time to start making connections and asking for advice and guidance. That will pave the way for contacts in senior year when it really counts.
Most career offices offer a multitude of career-related services such as self-assessment tests, networking events, password-protected (i.e. exclusive!) sites to find internships, resume-crafting workshops, mock interviews and so much more.
Starting sophomore year will give you enough time to dabble in different fields that interest you and to find one that suits you the best.
Here are some excellent blogs you can consult that are written and maintained by top college career counseling offices. They offer lots of job search information and advice should you find your school's career services inadequate: Top Ten College Career Services Blogs.
3. Start networking:
It's likely you already heard this plenty of times freshman year, but it only gets more important as time goes on.
According to the U.S. Bureau of Labor Statistics, 70% of all jobs are found through networking, and a recent survey conducted by Forbes magazine concluded, "networking is still the best way to find a job."
If you start networking sophomore year, you'll have built up a solid network of professionals whom you can reach out to when it comes time to start the arduous task of searching for a job. Attending college-sponsored networking events is perhaps the easiest way to start. Here is a list put out by usnews.com that offers practical steps you can take to begin networking while you're still in college.
4. Start racking up internship experience:
Without internship experience in today's economy, it's nearly impossible to land a job.
With competition being stiffer than ever, employers are looking for graduates who've already built up some kind of work experience and are able to show they can transfer the skills they learned in their internships and in their classes to meet the needs of the company.
In a recent poll conducted by Rutgers University, 29% of students expressed regret for not having done more internships or part-time work during college.
Ultimately, if you do these things sophomore year, chances are much, much better that you'll find employers more responsive to your job applications senior year because you will have molded yourself into the kind of applicant they're looking for– offering lots of relevant experience, proven skills, and measureable results.
So don't wait to start finding a job after college until senior year –start now! Because, as former baseball great Yogi Berra said, "it gets late early out there."
By: Alefia Jafferji