College graduates who haven't gotten jobs are in real danger of getting too comfortable on the couch watching ESPN or "The Real Housewives." How do you prevent this from happening?
Unpaid internships can pay dividends when it comes to finding a job after graduation
THIS POST IS FOR PARENTS AND STUDENTS: Before too long (January), it'll be time to start applying for summer internships. Most college students want the best of both worlds: an internship offering professional experience AND lots of money. If only it were that simple.
Read More »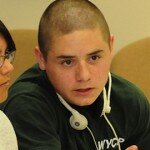 When should college students start preparing to find a job after college?. Early! Like sophomore year! Few do, and the result is often panic and depression when they graduate and have no clue what to do other than go home and hope for the best.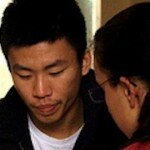 As a recent grad, I know a thing or two about how college career counseling centers work or don't. Many don't. But you're paying them a lot of money and you should demand that they help you.
It used to be that when a student graduated from college, they would begin their own lives, which included moving out of the house they grew up in. Not anymore. With 53% of recent college graduates unemployed or under-employed, many graduates are forced to move back into their childhood bedroom. That's what happened to me.