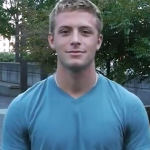 "John Wilpers and Degree2Dreams are the masters of resumes. This will immediately put you ahead of most of the competition." – Sam Clarke, Executive Assistant to Casting Director, "America's Next Top Model"
How many times have you sent in your resume and not heard so much as a word back? No confirmation email. No interview invitation. Not even a rejection, polite or otherwise. It feels like your resume has disappeared into a black hole?
To put it in words that college students would understand, most college student resumes suck.
But it's not the students' fault. No one, most shamefully their career counseling office, has shown them anything but ancient resume templates that their great-grandparents probably used.