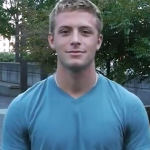 "John Wilpers and Degree2Dreams are the masters of resumes. This will immediately put you ahead of most of the competition." – Sam Clarke, Executive Assistant to Casting Director, "America's Next Top Model"
Just in case you missed it, since I'm sure you were busy doing something very important – like scrolling through your Facebook newsfeed – here are some great job-search-related articles on video resumes, LinkedIn, Volunteering and space-jumping!
Keywords: THE most important step in building student resumes that work
So you've built a perfect student resume. You formatted it just the way you like it, you included all of your job details, and listed your accomplishments.  Now you're ready to send it off to potential employers, right? Wrong.
Read More »
How many times have you sent in your resume and not heard so much as a word back? No confirmation email. No interview invitation. Not even a rejection, polite or otherwise. It feels like your resume has disappeared into a black hole?
Top Four Reasons Why You MUST Include References on Your Resume
Pay almost no attention to anyone who says not to include references on your resume. References act as instant stamps of approval from authoritative figures in your field and their presence on your resume cuts down the amount of time it takes to hire you.
Read More »