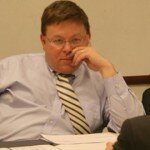 Fortune magazine ranks Target No. 22 on its 2013 list of "World's Most Admired Companies." Renee Bilotti, the executive team leader from Target, RI had a one-on-one session with me and shared some of her advice for college graduates seeking jobs.
1. How long do you usually spend reading a resume? Do you use resume-scanning software?
We don't use any resume-scanning software. Those systems usually spend 30-40 seconds on each resume. At Target, we have several rounds of the preliminary screening process before we decide to conduct a phone interview or one-to-one interview. For me, personally, I only spend 10-15 seconds on a resume. To judge whether a resume is qualified, there are two things that I will look at the first sight: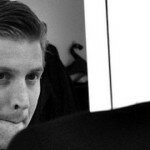 If you were looking for advice on how to impress hiring managers, whom would you talk to? Your parents? Nope. Your professors? Nope? Your career counselors. Maybe. I'd go to the source: hiring managers. And I did. Here is advice from a recruiter at one of the most successful companies in the U.S.